There's no shortage of dodgy home 'improvement' companies out there who would be more than happy to take your money and leave you with results that have you feeling down in the dumps. Emerald Home Improvements on the other hand, will always aim to leave you more than satisfied with the results of our carefully carried out installations and professionally manufactured products.
Here's why you shouldn't hesitate to choose us for your windows and doors in Derby and surrounding areas.
Windows, doors and more from Derby to Leicester, Birmingham to Warwick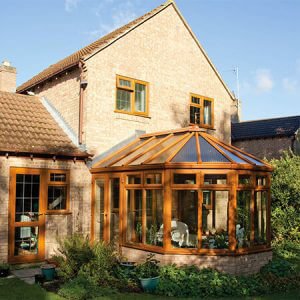 Our product variety is unrivalled. We offer a wide variety of window styles, including casement, flush sash, vertical sliding, and tilt and turn, all with double glazing! When it comes to doors, you can choose anything from uPVC, bifold and composite to French and patio, there truly is something for every kind of homeowner. It isn't just windows and doors though, Emerald Home Improvements is proud to offer high-quality conservatories, orangeries, house roofs and even more products. With so many options, there's no need to look anywhere else.
An experienced home improvement company
There are few things more reassuring than learning the company you're dealing with has substantial experience in the industry. Emerald Home Improvements has over 10 years' experience in the home improvement business and we're quickly being recognised as one of the leading home improvement companies in the Midlands and as well as Northern Ireland. This is one of the many reasons that people aren't hesitant to choose us to carry out their installations, we have 10 years of happy customers behind us.
High-security windows and doors
We know that the security of the windows and doors available is one of the most important factors when it comes to deciding where you'll buy from. At Emerald Home Improvements we ensure that all our products are manufactured with safety as the number one priority. Our windows and doors are 'Secured by Design' accredited, which is a police security initiative that recognises windows and doors that are above the regular standard of security.
Energy saving double glazing in Derby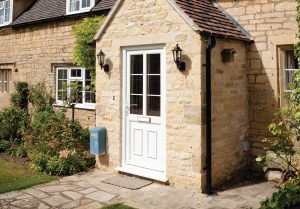 Another important element of windows and doors is whether or not they're energy efficient. By energy efficient, we mean that they're able to keep your home warm in the winter and cool in the summer, to ensure your home is a comfortable temperature all year round. Double glazing used across many of our products helps us achieve this as the pocket of argon gas between the two panes of glass keeps the majority of your heat from leaving. This helps save you money on your heating bills as you won't need to try and keep your house so warm.
10-year guarantee on all home improvements
When you choose Emerald Home Improvements, you can have the peace of mind that comes with the knowledge that you'll be looked after in the rare event that something is less than satisfactory with your installation.
Flexible finance options for all home improvements
Buying from Emerald Home Improvements gives you the opportunity to choose how you pay, so every homeowner can find a payment option that suits them.
Emerald Home Improvements
It should now be clear why so many people choose Emerald Home Improvements to carry out their installations in Derby and the Midlands and why you should too! For the very best in windows, doors, home extensions, and more, contact us today or browse our website for more information.