A roof is a fundamental part of any home, which means it's extremely important that it's kept in working order. At a certain point in a roof's lifecycle, it will need to be replaced. This is when it's no longer viable to try and fix the issues as you'll still be at risk of them occurring again, leaving you with a roof that does a subpar job of keeping the heat in and in some cases, a roof that's potentially dangerous.
When should I replace my roof?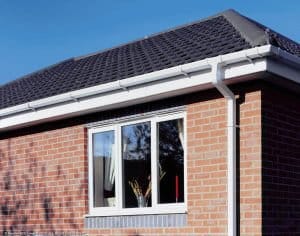 The answer varies on a number of factors. Things like the material, the degree of sloping and the weather in your area all play a part in determining roughly how long your roof will be viable for. The roofs supplied from Emerald Home Improvements are sure to last a long time as they're a quality insured product from fully trained roofers. We use an efficient process when installing a roof that involves reinsulating and retiling to ensure it's as durable and sturdy as can be.
Signs a roof needs replacing
If you're unsure how long your current roof has been around, there's no need to fret. There are a few warning signs that will let you know your roof is past its prime.
Moss or mould appearing
An easy way to tell if your roof is in need of replacement is if you see mould or moss. Easily identifiable, either one of these seemingly irritating blemishes can turn into something more serious if they're left alone for long enough. The tiles of your roof could be forced apart by the bacteria and fungi, which will create an area that lets in water. If your roof has lots of mould or moss, you should definitely look at getting it replaced with haste.
Roof begins to sag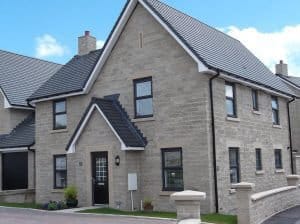 If you've noticed that your roof has begun to sag, this is something you should not take lightly. A roof can begin to sag after repeated exposure to moisture and water or too much weight on the roof from things like snow and ice. It's not just natural causes that can affect your roof like this, faulty materials and improper installations can also play a big part. The reason it's so important for you to replace a sagging roof is because it can make your home a dangerous place to be. At any moment, a sagging roof could collapse and jeopardise the safety of those inside the home.
Light being visible through the ceiling
Another way to check if your roof needs replacing is to turn off the lights in the upstairs area of your home and look up towards the ceiling. If you do this at a good time, like sunset for instance, it will be the perfect middle ground between light and dark for you to notice any bits of light coming through. If you do see light coming in, it's possible there's cracks or holes in your roof, which can become bigger over time, meaning your roof is at risk of major structural damage.
Emerald Home Improvements
If you're looking for a replacement roof that will protect your home from the elements for years to come, you can't go wrong with a roof from Emerald Home Improvements. We also offer windows, conservatories, orangeries, and other home improvement products. For more information, get in touch or browse our website today!