Double glazing is a worthy addition to any home thanks to the multitude of benefits it offers homeowners, but you may be wondering if it will add value to your Derby, Leicester, Nottingham, or Birmingham home. After all, who wouldn't want their home to be worth more? As it turns out, double glazing will in fact increase your house's economic worth, largely due to the other improvements it adds to your home.
House's increased benefits and value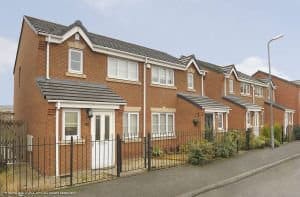 Double glazing will provide your home with enhanced thermal performance, thanks to the argon gas between two panes of glass trapping heat as it tries to leave. This will help you save money on your heating bills as you won't need to pay so much to keep your house warm. The level of thermal efficiency gets rated through an Energy Performance Certificate (EPC) that tenants or potential buyers can view to gain some insight into the property's energy efficiency before they decide to buy or sign a tenancy agreement.
As of 2008, an EPC has been a legal requirement whenever a home is put up for rental or sale and they remain valid for 10 years. The ratings vary from A-G, with A being the highest rating and G as the lowest. The University of Cambridge conducted a study that looked at the correlation between the EPC rating and the selling value of the home. They found that houses that fell in the band of F-E sold for 6% more than houses with an EPC rating of G. Houses with a rating of D sold for 8% more, houses with a rating of C sold for 10% more and those that were in the A-B bracket sold for 14% more.
Windows from Emerald Home Improvements have an energy saving rating of 'A' so you know that they'll help increase the value of your property.
What makes double glazing so good?
Now you know that double glazing will in fact increase the value of your Midlands home, whether it's in Leicester, Nottingham, Birmingham, or Derby, you might be interested in finding out why those in the market for a house find it so valuable, besides the thermal efficiency of course.
Double glazing and home security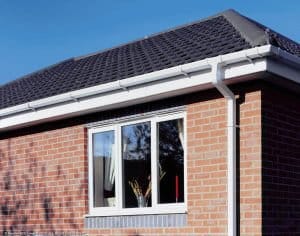 Double glazing improves the security of your home because the extra layer of glass makes the windows sturdier. The glass will be harder to shatter, which means you won't need to worry about something hitting the glass and breaking it so easily. Double glazing also means that would-be intruders will be more deterred at the prospect of trying to break in.
Double glazing and sound insulation
The inclusion of double glazing in your home will also improve sound insulation. The extra glass makes it harder for sound waves from the outside to travel through. This makes double glazing especially appealing to those in an urban or industrial environment as you'll find fewer disruptions affecting your peace and quiet.
Double glazing and style
Double glazed windows also allow you to make your home more stylish as they're normally available in a variety of colours and styles. Emerald Home improvements offer double glazed windows that can be customised through a variety of colours and styles, with something suit every kind of property.
Emerald Home Improvements
Double glazing from Emerald Home Improvements will do far more than just increase the value of your Midlands home. It will improve the warmth, security, and aesthetics, all for an affordable cost with flexible finance options! We also offer conservatories, orangeries, house roofs, doors and a whole range of other products. For more information, you can contact us or browse our website.