Over time, nearly everything begins to decline or deteriorate. As good as your uPVC windows might have been at one point, there will come a time when they may begin to become more of a hindrance than anything else. This begs the question; why should you replace your uPVC windows? Here are 5 reasons you should consider replacing your old windows for your Derby, Leicester, Birmingham or Warwick home.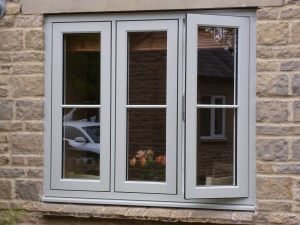 Improved window thermal efficiency
If your current uPVC windows are particularly old, your house might not be the warmest it could be. It's a possibility that your current windows aren't even double-glazed, which means you'll only have one pane of glass. Double glazing is common practice in modern windows and it provides you with two panes of glass and a pocket of argon gas between them. The argon gas traps the heat as it tries to leave your home, this means you'll end up spending less money on your heating bill.
Improved window security
Older windows can jeopardise your home's security and safety because they might not be functioning as they should. If your windows are weaker, they might be more prone to being forced open. Windows from Emerald Home Improvements are manufactured to the highest security standards and are 'Secured by Design' accredited, which means they're recognised as being above the regular security standard by the police.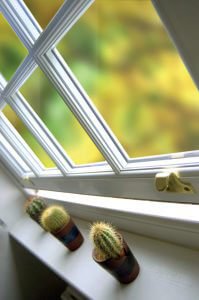 Improved window aesthetics
Your current uPVC windows might look dated and since they're an older type of uPVC, they could have begun yellowing. This can negatively impact the overall appearance of your home as it looks uncared for. Luckily, modern advancements mean that uPVC windows from Emerald Home Improvements are heavily resistant to yellowing and will look as good as they did on day one for years to come with very little maintenance required.
Your house's aesthetics can be improved massively by choosing one of our windows. We offer a variety of styles like casement or tilt & turn. Furthermore, we have a selection of colours you can choose from to complement your home, no matter where in the Midlands you live, from Derby and Leicester to Birmingham and Warwick.
Improved window soundproofing
Another benefit of the double glazing provided by Emerald Home Improvements is the quality of soundproofing you'll experience. The two panes of glass mean that sounds from outside your home will have a harder time being heard. This is perfect for those that live in busy areas with a lot of hustle and bustle outside as it allows your home to act as the private area it should be.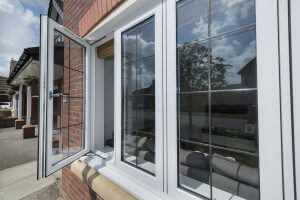 Improved window performance
Perhaps the most important aspect of all is how well your windows actually perform. If your windows are constantly fogging up due to condensation, it means you won't be able to enjoy your windows the way you should be able to. The whole point of having windows is being able to let light in and look out of them, windows from Emerald Home Improvements will allow you to appreciate this again.
Emerald Home Improvements
If you've noticed your windows beginning to slack in any of these areas, it's time to get in touch with us so you can have the windows you deserve. We also offer doors, glazed extensions, and house roofs among other products. Browse our website for more information and learn how you can improve your Midlands home.