We were founded in 2008 on the core principles of high quality design, manufacture and installation of home improvement products and while we have since grown considerably, we still retain our intrinsic values of providing a consistently high quality and personalised service to all of our customers.
At Emerald our staff are dedicated to quality and exceptional service, putting the needs of the customer first and foremost to ensure that your requirements are fulfilled. Our staff are fully trained to advise on the best design to suit your home – and your budget.
New windows, doors or conservatories are an important investment in your home, and can improve the quality of your home as well as its value. With our experience and product knowledge we are able to offer the best solutions for you the homeowner to fulfil your dreams and aspirations for what is probably the largest and one of the most important assets in your lifetime – your home.
We pride ourselves on all of the adhering to the following core values.
Security
At Emerald, we understand that our customer's highest priority is feeling safe and secure in their own home. That is why we manufacture all of our products with safety in mind.



All Emerald windows and doors are supplied by Duraflex, a manufacturer that has been trading for over 50 years and is renowned for manufacturing premium quality products as robust as they are visually appealing. All of our windows and doors are supplied either with the Duraflex SAC Shootbolt locking system or a Yale locking system, depending on the customer's preference. The Duraflex SAC Shootbolt locking system not only meets the standards set by the Secured By Design initiative, it actually exceeds them by 50%. Yale is an industry leader in innovation and security and will provide your home with maximum security, instantly allowing you the peace of mind to enjoy your Emerald products. Yale is fully approved by the Secured By Design initiative, which is a UK national police force initiative which supports the principles of "designing out crime" and is backed by the Home Office Crime Reduction unit, the DETR and Local Government. With this security built into our products, you can rest assured that your Emerald products will not only look pristine, but also provide you with optimum security.
Energy Saving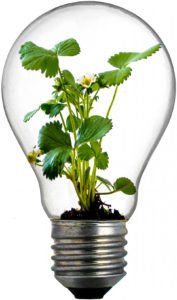 Not only do our uPVC windows, conservatories and doors look great, they also save you money. 20% of heat lost from your home is through your windows, costing you anything up to £321 per year, so it pays to replace old draughty windows with new uPVC ones that retain heat effortlessly and save you money too.
Our products come with an 'A' energy rating as standard, which reduces your carbon footprint and energy bills.
Accreditations
When you buy an Emerald product you can rest assured that you are in the safest of hands. We are a member of FENSA, Trust Mark, The Guild of Master Craftsmen, the PWF (Plastics Window Federation) and many more. Being part of these initiatives ensures that Emerald operate to the strictest industry standards and that no corners are cut.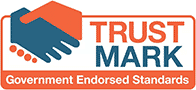 10 Year Guarantee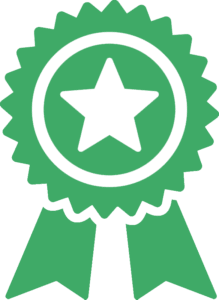 We take pride in our work and our products, which are manufactured and fitted to the highest standards. Our products are built to last but for added peace of mind we offer a 10-year insurance backed guarantee on all work we carry out. If anything ever goes wrong it's our problem, not yours. We will ensure that everything is repaired or replaced as quickly as possible by our dedicated team of expert engineers at no additional cost to you. We are accredited by the industry regulatory bodies FENSA and Trust Mark and our guarantee is supported by them, providing even further peace of mind to you the customer.
Finance Options
At Emerald Home Improvements we offer a range of flexible payment options to suit every customer. We accept all major debit/credit cards and cheques, but if you prefer to spread the cost using finance then our options include:
Option 1
Flexible Monthly Finance
7.9% APR Representative
Why not spread the cost of your home improvements up to 120* months with our flexible monthly finance option?
Loan terms of 3 to 10 years available. Option to repay the loan early.
Minimum loan agreement £5000. £0 deposit required.
180 months available on purchases over £10,000.
Option 2
Buy Now Pay Later
11.9% APR Representative
With Emerald Home Improvements you can buy today with
absolutely nothing to pay for 12 months!
If you choose to you repay the loan agreement in full within the 12
month deferral period then there's no interest to pay (£49 exit
fee applies). OR you can choose to start your repayments over
120 months.
Minimum purchase £1000. £0 deposit required.
Credit is subject to application, financial circumstances and borrowing history.
Other finance options available – please contact us for more information.
Bespoke Designs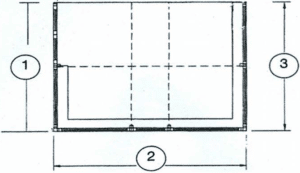 At Emerald we genuinely believe that the customer is always right and we tailor our products to match your exact requirements. No project is too big or complex for us!
Whatever your requirements, property type and budget, our dedicated team will work with you from step one to make your ideas become a reality.
Made In Britain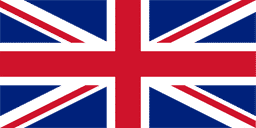 All of our products are manufactured in the UK which means that they meet all national safety regulations and standards. More and more consumers these days like to buy British made products because they quite rightly recognise that as being a guarantee of the level of craftsmanship and durability. British products are made from quality materials to stand the test of time and we are proud to embody that ethos in all of our products here at Emerald Home Improvements.
Sustainability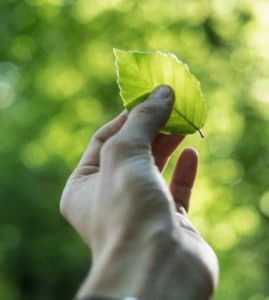 We care about the environment and all of the issues that affect it. Our uPVC products are manufactured to be as environmentally friendly as possible, with an average lifespan of 35 years which means minimal impact on the environment.

Our uPVC products are manufactured by our supplier Duraflex, who are fully committed to sustainability and you can read about the great work they do to make environmentally sustainable uPVC products on their website.

At Emerald we are green by name and green by nature!