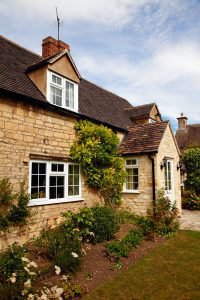 Maybe you're looking to enhance your homes security, increase your property value or simply add more insulation by installing a new porch? Whatever your reason, have a read of our top porch buying tips for a safe and smooth transition to adding the perfect porch to your home this year.
Type of porch
What kind of porch do you have in mind? We ask this first, because it's essential that you continue the style of your home with the initial porch design. If you go against the grain and decide not to conform with the period stylings of your home, you could be risking putting off future buyers as well as detracting from your property price. Improving the exterior of your home, including the addition of a porch, has true potential to significantly add to its value; as long as it's done right.
Planning permission for porches
Porch installations generally fall within 'permitted development' rules, as long as householders in Northern Ireland stick to the following guidelines:
Section 2: Alterations and Additions
Ground area no more than 3 square metres (measured externally)
Any part of the porch cannot exceed;
a. 3 metres about ground if the roof is flat or mono pitched;
b. 5 metres above ground if the roof is dual pitched
Any part of the porch is not closer than 2 metres to any boundary with a road or footpath
Materials used are of similar aesthetics to those of the existing house.
For further guidance, Belfast Planning Service will be able to help further.
Don't Do-It-Yourself!
Building your own porch can seem like a good idea initially, but have you considered the following steps that are involved?
Preparing the foundations
Brick laying
Frame work
Glazed unit's installation
Composite or uPVC door installation
Tiled or glass roof installation
If you would like to discuss your porch options further or maybe you'd like to discuss removing an existing porch that's inappropriate? Please get in touch with the Emerald Home Improvement staff, who will be happy to provide additional advice on all things porch and home improvement related.