You may have been considering a house extension for your home for quite some time. After all, it's a great way to add additional room and add value to your home. But what types of house extensions can you choose to build?
In this guide, we'll talk you through the most common types of house extensions so you can understand what kind would best suit your existing property.
Extensions: What types are there?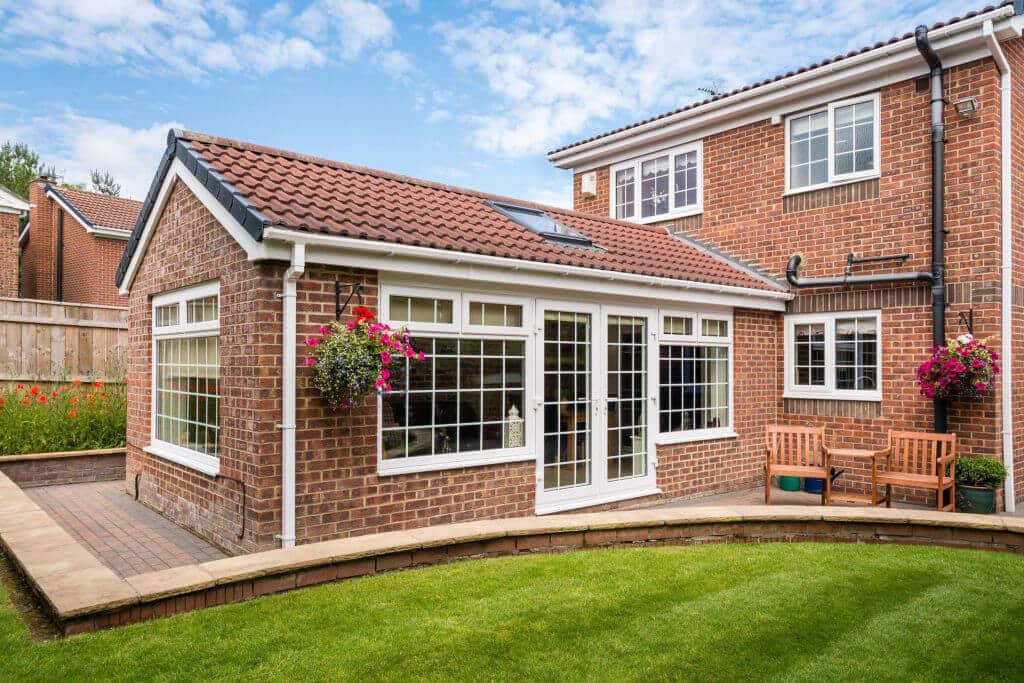 When you first start researching extensions, it can seem a little overwhelming! No extension looks quite the same and they all appear to be on different parts of the home. There are usually different options depending on whether you live in a semi-detached or detached property. Options will be limited if you're living on a terrace. You may already know why you want an extension, perhaps you want a new kitchen, dining area, utility room or to simply expand on the space you already have.
Once you understand the type of extension that is suitable for your home, you'll be able to plan how you can achieve this far more easily. There are various types of home extensions to consider if you want to extend your living space. Here are the most popular types.
Rear house extension
A rear extension is the most common type of house extension as it's rare that you'll have enough space on the front of your house to add an extension.
A rear extension extends your home out onto your garden and can be designed to transform your outdoor space as well as create more space inside your home. Rear extensions can be both single and two-storey so you have a lot of options on how you can repurpose the additional room. A single-storey rear extension is perhaps the simplest place to start.
With the right windows and doors, you also won't feel like you've given up any garden space and can keep an airy, open feel throughout the whole house.
Single-storey extension
A single-storey house extension is one of the most common types of house extension. You are probably most used to seeing them as a kitchen extension on older properties.
The extension can be built on the side or rear of the house and make use of underused garden space. A single-storey extension is also one of the most flexible when it comes to design. In recent years, it has become increasingly popular to make use of French Doors or Bi-fold doors to create an open feel between the home and garden.
Two-storey extension
Double-storey extensions are a wonderful way to create more space in your home as they'll create extra room on both levels of your home. You will most often see double-storey house extensions on period properties.
Especially if you have a garden that you don't fully use, a two-storey extension can help you make the most of an older property that may have all the character you want but not enough space. With a two-storey extension, you can create a new kitchen extension, add an extra bedroom and a bathroom all in one project.
What makes a two-storey extension especially attractive is that the cost scales very well, as you can see in our article on the cost of a house extension.
Side Extension
Side extensions are more often built on Victorian and Georgian-era properties that have side alleys. Often, these side alleys are rarely used so they often a wonderful opportunity to expand the width of your home.
If you don't use your alleyway, a single storey side extension can add up to 3 meters on average. This can transform a small, claustrophobic kitchen into a spacious kitchen diner with plenty of room to cook and host.
L-shaped or wrap-around extension
An L-shaped or wrap-around extension is essentially a combination of the side and rear types of extension. It will form an L-Shape extension that wraps around your property, hence the name "wrap-around extension".
Wrap-around extensions are especially suited to period properties with alley space but they're also a very popular home extension choice for detached homes that want to increase their square footage.
Extending your home with a wrap-around extension adds both length and width to your home so it's very flexible in what you can do with the additional space.
Over-structure house extension
If your home has a garage or previous single-storey extension, an over-structure house extension is an option to create an additional room for your home.
Over-structure house extensions retroactively create a double-storey extension. Over-structure house extensions offer the opportunity to add an additional double bedroom or bathroom so really help add a lot of value to your home.
These types of house extensions are not suitable for every home. Some garages have single skin brickwork which means they aren't suitable to repurpose into a double-storey extension. If you're not sure what your garage is made of, you can speak to a member of Emerald Home Improvements who'll be happy to offer advice.
Sunroom extension
A sunroom has some similarities to a conservatory, in that its main purpose is to help your home get as much natural light as possible. However, unlike a conservatory, a sunroom is built as a house extension so it has a full roof and can be connected to the central heating. This means you can keep it heated during a bitter winter and still make full use of it.
Sunroom house extensions are perfect to enjoy all the benefits of a conservatory, without the major downside of extending your home to create a new room that is unusable for most of the year!
Converting a room
Whilst most extensions increase the footprint of the building, they don't have to. Here are a couple of options that give you extra living space which can improve your house without building a new structure at all. These alternatives use existing, underused rooms to create the areas you need in your house.
Loft Conversions
A loft conversion is another type of extension you might consider. Whilst it doesn't actually extend the space of the original property, it does repurpose that space and make it more useable so it also qualifies as a home extension.
Garage Conversions
Just like a loft conversion, a garage conversion won't give your property a bigger footprint. It will give you more living space though, so if you're considering an extension it's worth re-evaluating the use of your garage. With no need to build a new structure, you could achieve what you're looking for in less time. It's always worth considering all the options.
Extension Roof Types
All these styles of extensions have different roof options too. This is a detail that may seem arbitrary, but it's actually an important decision. The main options are as follows:
Flat roof: this can be a cost-effective choice for a single-storey extension. However, they usually have a shorter lifespan and give extensions a lower ceiling.
Pitched roof: more of an investment, a pitched roof will usually have a longer lifespan. It can also accommodate more insulation, making your home more energy-efficient.
You'll need to consider planning permission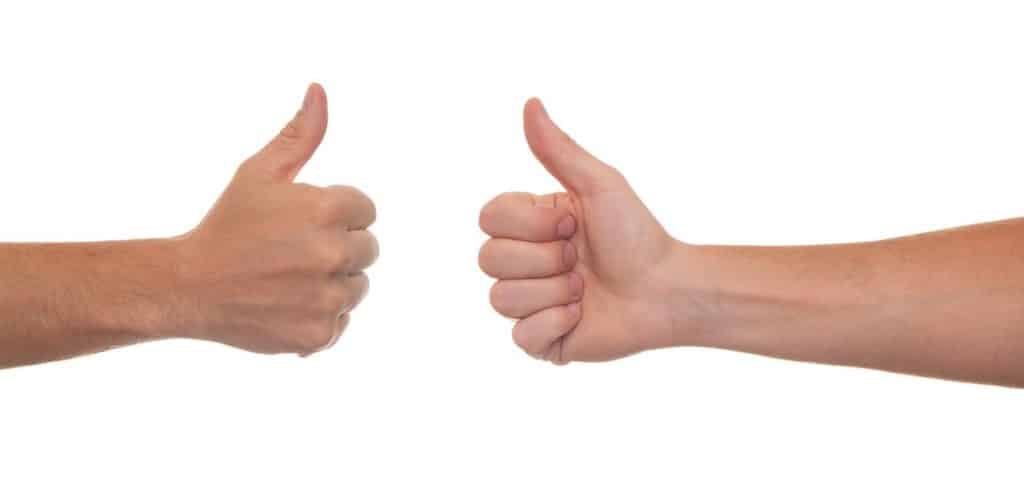 Whether you decide on a wrap-around extension or a double-storey house extension, you'll need to consider whether or not you need planning permission for the type of extension you want.

Whether or not you need planning permission will depend on many factors. Some types of extensions are classed as permitted development, so they don't require any planning permission at all. This is often dependent on size. Most types of extension do need planning permission. Planning permission is normally granted within eight weeks so you don't need to worry that obtaining permission will hold up your plans for too long.

At Emerald Home Improvements, we can handle every stage from obtaining planning permission through to building and aftercare so get in touch for a free, no-obligation quote.