Have you begun to notice a cold breeze when you walk past your double glazed windows? Do you notice a misting of condensation between the panes of glass? Are your heating bills creeping ever higher, despite switching your energy tariff regularly?
These are common signs that your window units need to be replaced. uPVC window units usually last for at least 20 years, while aluminium and timber frames can last even longer. As such, many of us will only have to shop around for replacement windows a handful of times in our lives.
The cost of a quote can vary greatly depending on the supplier and the specifications of the window unit. It can cost anywhere between £3,000 and £5,000 to outfit a three-bedroom home with new uPVC windows. For aluminium or timber frames, households can expect to pay anywhere between £4,000 and £7,500 for the same property.
When looking for quotes, not only is it important to get estimates from a range of vendors, it's also important to gather precise window measurements. Accurate measurements mean accurate quotes with no unpleasant surprises when it comes to fitting.
How to Measure for Replacement Windows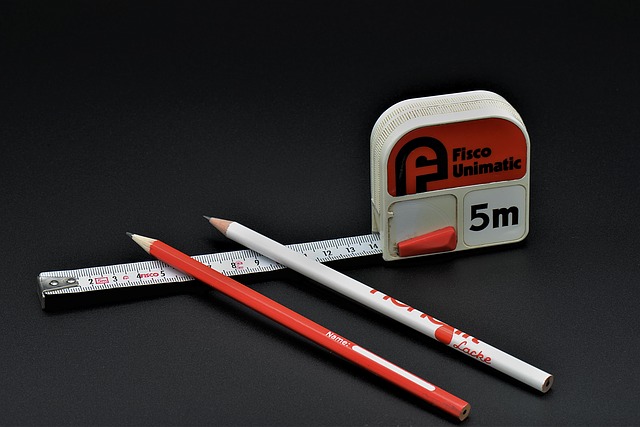 To measure your windows, all you'll need is:
A tape measure,
A pencil and
A piece of paper.
It's recommended that you use a new tape measure as an older tape measure may have become worn over the years and may be missing markings. This can compromise the precision of your measurements.
Here we'll explain how to take measurements ahead of requesting a replacement window quote.
Step 1: Measure the width
Where possible, it's recommended that you measure the brickwork opening from the outside. Measure the width at the top, the middle and the bottom of the opening, as windows may not be entirely symmetrical and may be wider at some points than others.
If you are unable to measure from the outside (e.g. when measuring an upstairs window) measure on the inside, going from plaster line to plaster line.
Step 2: Measure the height
The height is now measured in the same way, from the uppermost brick or plaster line to the bottom of your sill. Be sure to take measurements from the left, the middle and the right. Just as with measuring the width, your windows may not be uniform in height all the way across.
Step 3: Measure the depth
Measure from the outside of the frame to the inside. Again, it's advisable to take an edge-to-edge measurement of your window frame in several places as it may not be uniform in depth.
Step 4: Fitting allowance
Finally, it's common to provide your vendor / fitter with a small fitting allowance so that they know how much of a margin they have to work with. This is calculated by deducting 10mm from the shortest height and width measurements taken for your windows.
Should I take a photo of my windows on my phone?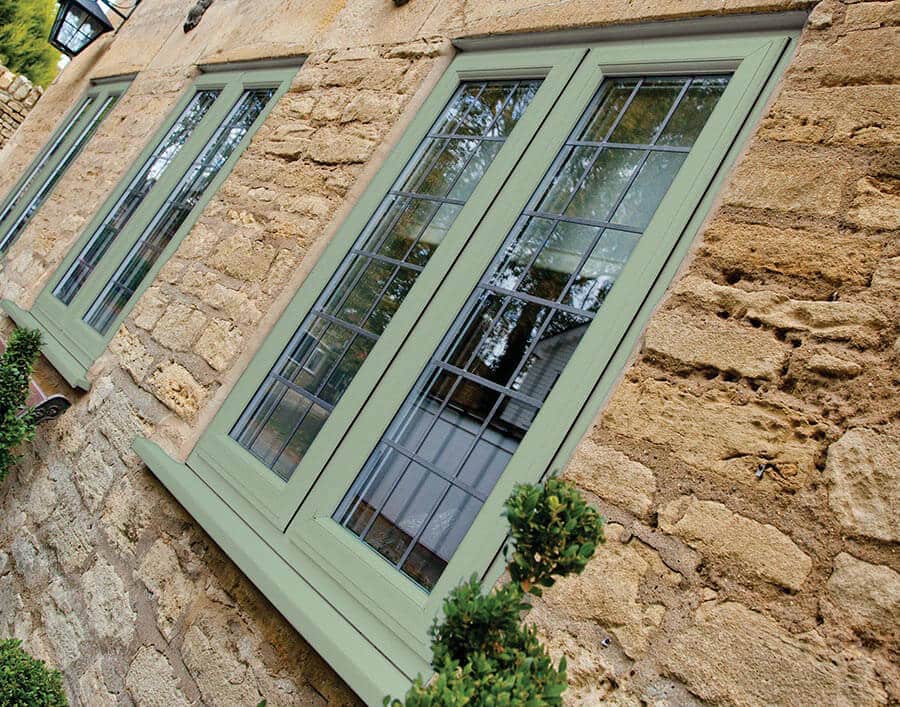 Yes, it's usually a good idea to take photos of your windows to send to a prospective vendor along with your measurements when requesting a quote. Most prefer pictures to be taken from outside.
Your smartphone may even have a native app that will provide approximate measurements within the image. For newer iPhones, this app is called "Measure" and is included in your phone's utilities.
Does the Window Size Include the Frame?
Because your windows are a self-contained unit, it's important to measure the window opening itself rather than the frame. This is referred to as the 'rough' opening and is typically around 2-2.5" higher and wider than your window frames.
So, to ensure that you don't underestimate your window sizes, be sure to measure from brick to brick or from plaster to plaster or sill.
How are Window Measurements Written?
When shopping around for replacement windows, it's a good idea to familiarise yourself with how the measurements are typically written. This will ensure that yours are recorded properly, thereby making sure that your quotes are accurate.
Window measurements are usually based on rough openings and are expressed by width first and then height. So, a window that is 630mm in width and 600mm in height will be listed as 630×600. Depth is not usually listed.
Although there is no standard window size, common widths include:
488mm
630mm
915mm
1,200mm
1,770mm
And common heights include:
450mm
600mm
1,050mm
1,200mm
1,350mm
1,500mm
If your windows conform to these measurements, you stand an excellent chance of finding a window unit in the perfect style and material for your needs.
How are uPVC Bay Windows Measured?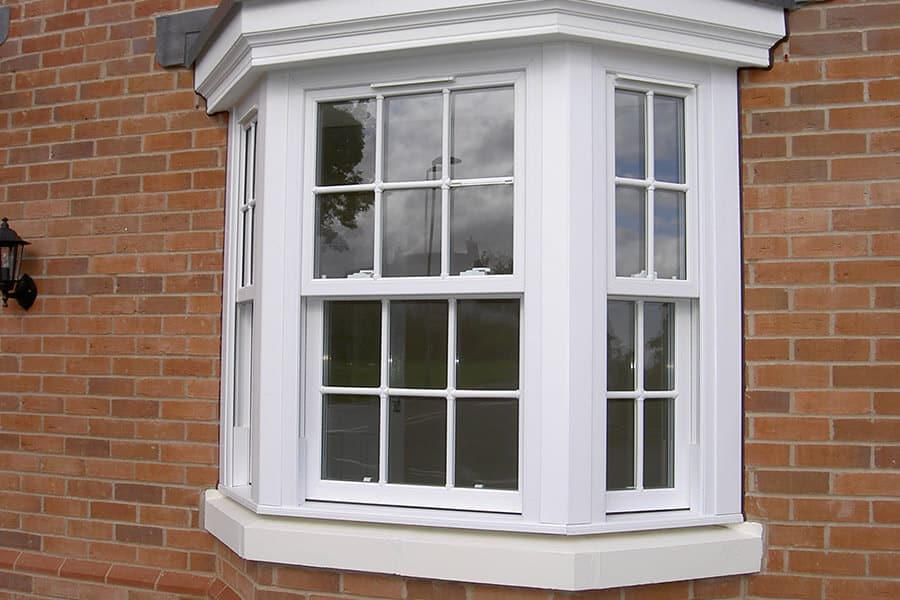 Bay uPVC windows are slightly more complicated to measure than their flat counterparts. Here we'll look at how to measure them accurately when getting a quote.
Bow windows
Bow or splayed bay windows need to be measured from the inside. First measure the internal width (the back span), which is the widest point, and from the back span to the inside of the front window (the projection).
Next up, the individual facet widths need to be measured. These are the individual windows that make up your bay. Height should be measured from outside, going from brick to brick.
Square bay windows
Square bay windows are a little easier to measure. Because the bay is set at 90 degrees, all that needs to be measured is the internal widths for each facet (window) while the height is measured from outside.
What Happens Next?
Getting your measurements right is essential in ensuring an accurate quote and an easy installation. However, your fitter will come and take measurements of their own prior to fitting, so you won't need to worry about your window unit being too large or small for your rough opening on the day of delivery.

At Emerald Home Improvements, we'll guide you through every stage of the measuring process as well as providing you with an extremely competitive quote on the perfect new windows for your home. And with flexible monthly repayments and 0% deposit, you can get the windows you need without putting a dent in your budget.

Why not get in touch with a member of our team today?