Casement windows are one of the best selling window types due to their many benefits. Their design, thermal efficiency and cost are just some of the reasons behind their great reputation. If you are unsure what casement windows are or want to discover whether they are the best option for you, read our in depth guide below. 
What are casement windows?
Casement windows are a single or double window that is attached to a window frame by hinges. A casement window contains 1 sheet of glass that is historically divided into 6 panes. Depending on the size of your casement window, you could have less or more.
Double casement windows consist of two sets of windows that meet in the middle. They open outward from the centre however they don't have a vertical post running up the middle. Double casement windows are also known as French casement windows, as people found that the design of double casement windows resembled the style of French doors.
Flush casement windows sit flush into the window frame instead of overlapping or sticking out. These are more discrete in design.
Casement windows are versatile and can be purchased in many shapes and sizes. They are available in a range of materials including uPVC, timber and aluminium. Due to their simplistic design, you'll often find a casement window has been manufactured from uPVC.
How do casement windows work?
Casement windows can be side hung, top hung or fixed. But generally, casement windows are side hung for easy opening.
The hinges for a casement window sit on the far left and right of the casement frame and enable the windows to open and close by pushing the part of the window that's furthest away from the frame.
Casement windows open away from the house. They don't cause any obstructions to the interior of your home. They also open out fully to give an unobstructed view to the front or back of your house.
If cared for correctly, a casement window will last you at least 20 years. You must ensure that all wood is treated, dirt is cleaned often and that you occasionally clean and treat the hinges and handles for smooth operation. If you do all of this, your casement windows will last you a very long time.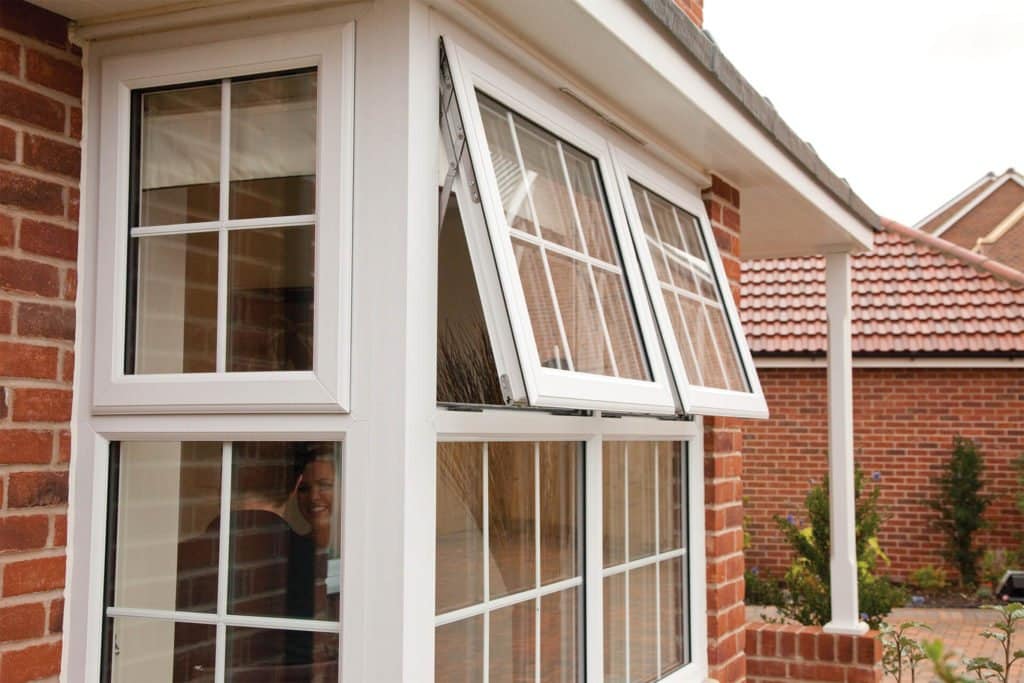 How much do casement windows cost?
Typically, a standard double casement window, made from uPVC will cost you between £250 – £400. For aluminium and timber, you'd be looking at a 30-50% increase in that price range. This is due to how much the material costs to make, and the high-quality of that material.
For single casement windows, you're looking at a reduction in price. For obvious reasons, this is because a single casement window only has one component whereas a double casement has two.
Casement windows cost slightly more than various other types of window styles due to its wider frame and energy-efficiency. Casement windows may have a higher upfront cost, but they'll definitely save you money on your energy bills in the long run.
Where to use/when to use casement windows
Casement windows are commonly used in households that require a superior energy-efficiency, such as older properties that need help improving their insulation. However, casement windows are also the perfect choice for buildings that have limited space. Single casement windows are the best choice for window openings that are on the smaller side.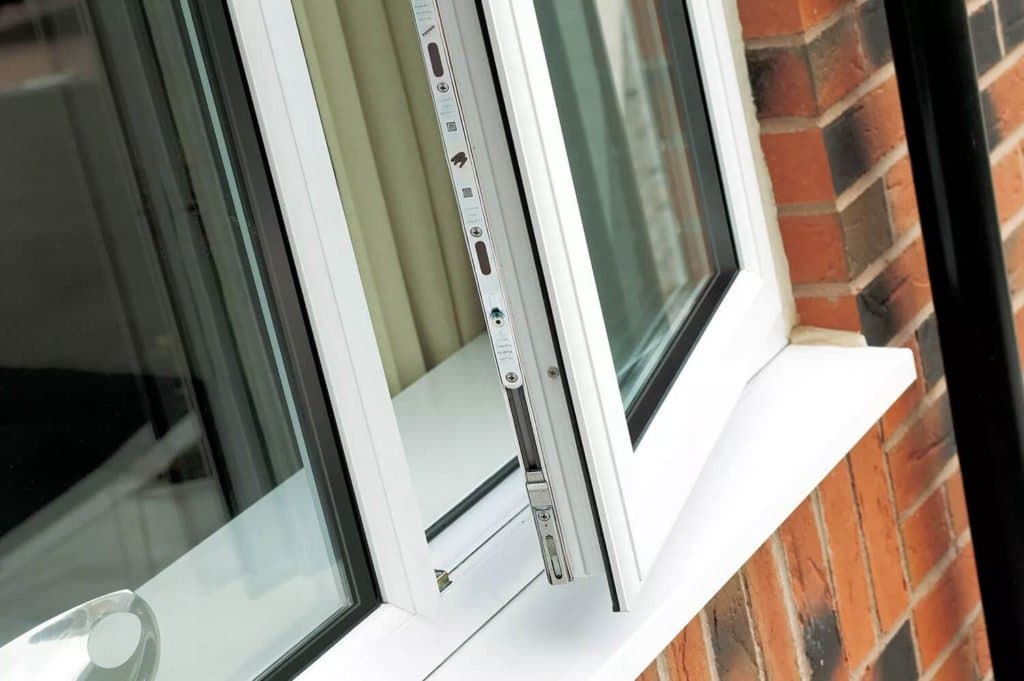 Pros and cons of casement windows
As with any window or door, there are pros and cons to casement windows. If you're deciding whether it's worth investing in casement windows, the pros and cons of casement windows will be vital to you:
Pros of casement windows
Simple to use
Casement windows, whether side or top hung, are incredibly easy to operate. A simple push at the centre or bottom of the window will open it to its full capacity.
Insulated
Casement windows are great for lowering your energy bills. The window sash sits flush against the frame creating an airtight seal.
Secure
Having double or triple glazed glass in your casement window increases your security and vastly diminishes the chances of the glass being broken.
Ventilation
Casement windows can be opened at an angle for a light breeze or opened all the way out to provide maximum ventilation.
Natural light
The design of a casement window means you get an abundance of natural light flowing through your home. They also provide unobstructed views outside whether the window is open or closed.
Cons of casement windows
Because casement windows have many benefits, there aren't a great deal of negatives about them. After all they are so popular for a reason. Here are two slight disadvantages however you may wish to consider. 
Sizing
As casement windows open outwards, the frame needs to support the weight of the window when it's opened. This can cause problems if your opening is smaller than the standard size. You must consider the size of your opening before opting for a casement window.
Screens
If you live in an area where window screens and storm windows are necessary, a casement window isn't for you. As the window opens outwards, you won't be able to install a screen or storm window.
In Conclusion

Casement windows are exceptionally versatile and very cost-effective. If you're after minimal style, easy installation, and simple movement, a casement window is for you.