Porches offer both an attractive and practical entryway to your home. If you are considering whether you should add a porch to your home, there are a few factors to account for first, including price, purpose and planning permission. We will explain some key benefits of adding a porch to your home, as well as some important points to consider before starting a project.
What is a porch?
A porch is a sheltered entryway that projects outwards from the main building. It is usually a single-storey structure that takes up only a small amount of room. Porches are often enclosed structures, providing extra space and improved heat conservation around your home's entrance. Alternatively, they can have side walls and a roof cover but with an open front, which still offers protection from the elements.
Many types of buildings have porches – from the grand entrances to churches and cathedrals, to the wide wraparound front porches on the classic southern US home. They are popular due to the practical benefits they provide, as well as the stylish architectural feature they create for your home's facade. With so many options when it comes to styles and construction materials, there is a lot of opportunity for personalisation.
Why do houses have porches?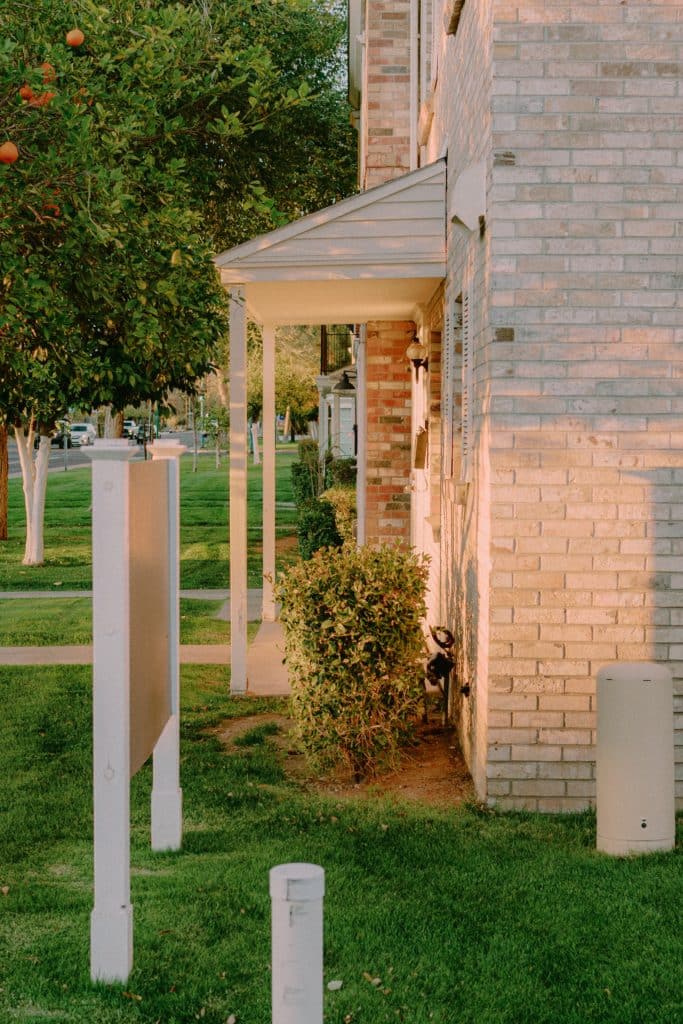 If you walk around a suburb, village, town or any other residential area, you will likely notice many houses have porches. Porches are a popular feature across the UK, and with good reason. There are many benefits of adding a porch to a house – here are a few of the key advantages:
Security:
One of the biggest benefits of having a porch is the increased security it brings to your home, particularly with an enclosed porch. Your porch will effectively double the security of your front entrance as it will include two doorways to get through before entering your home. Both doorways can be fitted with strong uPVC doors and robust locking systems. In porches with glazing and side windows, you also have the advantage of being able to see who's at your door before letting them in.
Space:
Although they may not cover a large area, porches can add valuable storage space to your home. Whether it's bulky coats, muddy boots, or kids' outdoor toys, a porch gives you the perfect place to keep items you may not want or have room for, in the rest of your home. Particularly if your front door leads straight into a lounge or kitchen, a porch offers a handy extra space between the outdoors and your living area.
Energy efficiency:
Porches can improve the energy efficiency of your home by reducing heat loss from your front door. If you have a period property that is prone to draughts, an older front door, or a family with lots of people coming and going, a porchway will help prevent heat from escaping. Reducing heat loss can have a knock-on reduction on heating bills. If you enter your porch front door, close it behind you, and then open your internal front door, as much heat as possible is conserved within your home.
Aesthetics:
Porches are of course practical, but many people choose one because of their aesthetic appeal. Simply put, porches can really boost the kerb appeal of your home! A well-built porch will enhance the front of your home, creating a handsome and welcoming entryway instead of just a plain front door. An architectural feature in their own right, porches can be designed to complement any style and age of property.
Light flow:
Many porches are designed with a large amount of glazing to let in ample light and branch the gap between indoors and out. With an updated internal front door which also includes plenty of glazing, you can enjoy the extra light flow and brightened front rooms.
Can I add a porch to my house?
If you are impressed by porches' functionality and love the look of them on your neighbours' homes, you're likely wondering: can I add a porch to my house? In the vast majority of cases, the answer is yes! Porches are small-scale building projects and often do not require planning permission.
Here at Emerald Home Improvements, we regularly get questions about adding a porch to a house, so here are some answers to those common queries.
How to add a porch to your house
When it comes to adding a porch to your house, you will want to enlist the help of an experienced contractor, such as Emerald Home Improvements. Despite their small size, building a porch involves a lot of different materials and construction techniques. This project is therefore best left to the professionals if you want to achieve a stunning finish to enhance your home!
The team at Emerald can help you plan and build the perfect porch to suit your property. We have many materials, styles and colours – including white, rosewood and light oak – to choose from so that you can create a bespoke porch. With further options for glazing, uPVC doors, roofs, brickwork & stonework, and different entryway shapes, our experts can guide you through adding an attractive and secure porch to your home – just get in touch.
Can I add a front porch to my house?
As mentioned above, most of the time you can add a porch to the front of your house with little problem. Provided the porch is within reasonable size limits, it is considered a small enough construction project to not need any additional regulation or permission. If you are opting for a minimal porch that isn't enclosed, it is particularly rare you will encounter any issues.
The main factor which may hamper the process of adding a front porch is if you live in a listed building or designated area.
Do you need planning permission to put a porch on your house?
Most of the time, you will not require planning permission to add a porch to your house as they are considered permitted development. For any sort of standard size porch, you will be able to start construction without any additional legal permissions or paperwork. Although unlikely, it is always best to check with your local planning office to make sure there are no specific restrictions on your property or in your area.
There are, of course, exceptions to most rules, and you will need planning permission for a porch which:
Has a ground area larger than 3 square metres – this is measured from the external edge of the walls

Has a height greater than 3 metres – measured to the highest point and in the same way as for an extension

Is within 2 metres of the property boundary and/or road
What's more, these permitted development rules for porches only apply to houses and not maisonettes or flats, for example. There may also be further restrictions on listed houses, properties within designated areas, Article 4 Direction, and other such areas with limited permitted development rights.
You must also make sure that your porch's glazing and any electricals included meet regulatory standards.
Do you need planning permission to move a front door?

If you are effectively moving your front door because you are adding a porch to the front of where your current front door is, this will not require planning permission. However, if you are wanting to move the position of where your front door is, this will likely require planning permission. It is always best to check with your local planning office first though. Your local planning authority will be able to advise you according to your individual plans and situation.

Emerald Home Improvements are experts in home improvements, serving customers across the Midlands & Northern Ireland from our bases in Derby, Leicester and Belfast. From strong windows to impressive porches and secure front doors, we can help improve your house. Our professionals carry out a wide variety of home updates that can improve the security, aesthetics and value of your home. If you would like to learn more about any of our products or to organise a free quote, don't hesitate to get in touch today.