A porch will be one of the first things you see when you pull up to a house and so you want it to create a great first impression. So, how do you choose a porch for your home? We'll walk you through some of the key design decisions and structural styles of porch open to you. 
Porch roof types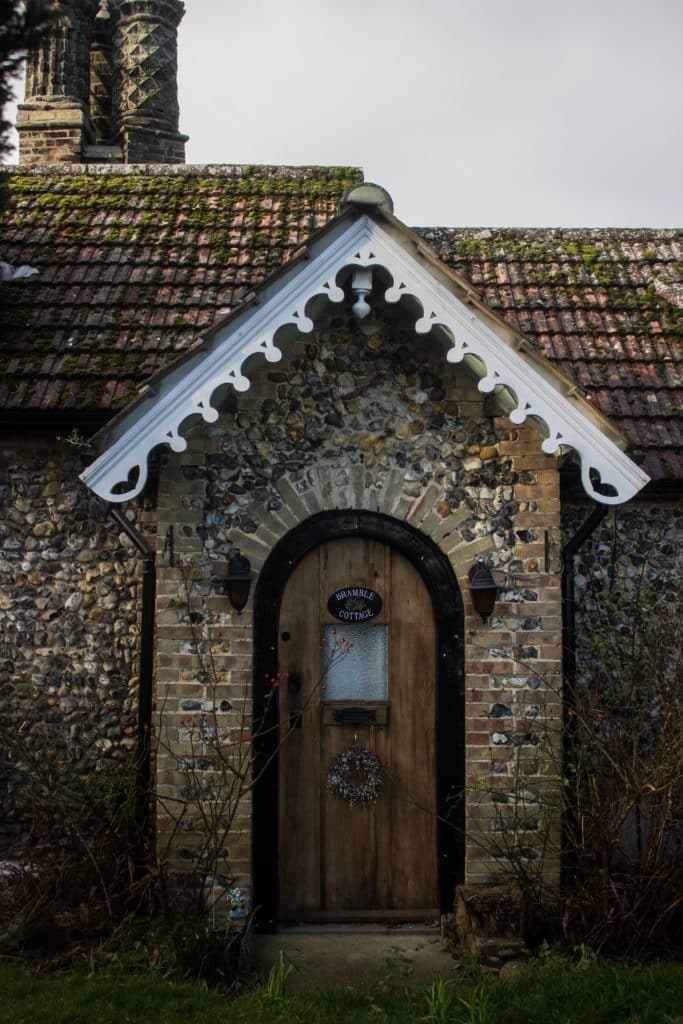 The roof of your porch is one of the key elements to decide upon when planning your new porch. Porch roofs aren't just a practical necessity, they can really influence the look of your porch and are a feature in their own right. There are several types of porch roofs, all of which have their own unique look. Let's take a look at some of the options:
Gable end porch roofs
Gable end porch roofs are a popular choice and look as good on a modern home as they do on a country cottage. Gable end roofs are shaped like an upside down 'V', and many homeowners enjoy this peaked front as an architectural feature. Without any roof sloping down the front face of a gable end porch, the space above the door frame can include brick, cladding or glazing. 
Double hipped porch roofs
Double hipped porch roofs are a classic design, originating in Elizabethan times. With it's heritage history, this kind of roof is well-suited to older, period properties. Double hipped roofs have three downward-sloping roof sections, one sloping outwards and two at the sides. The front section is usually the largest and creates the width of the porch. For a grand entrance, double hipped roofs look great with french doors or a smart front door framed by feature glazing.
Pitched roof porches
Pitched roofs are one of the simplest forms of porch roofs. If you are tight on space, pitched roofs are likely your best option. A pitched roof involves just one rectangular section of roof which slopes downwards from your home's main exterior wall. Without additional side sections of roof, like in a double hipped roof, the walls on a pitched roof porch extend up to the roofline.
Flat roof porches
A flat roof porch simply has a flat, horizontal roof that doesn't slope down from your property walls. Flat roof porches put emphasis on the doors and glazing of your porch. This kind of porch is well-suited to bungalows. A bungalow's low roofline makes other kinds of porch roof difficult or impossible to install.
Porch windows & doors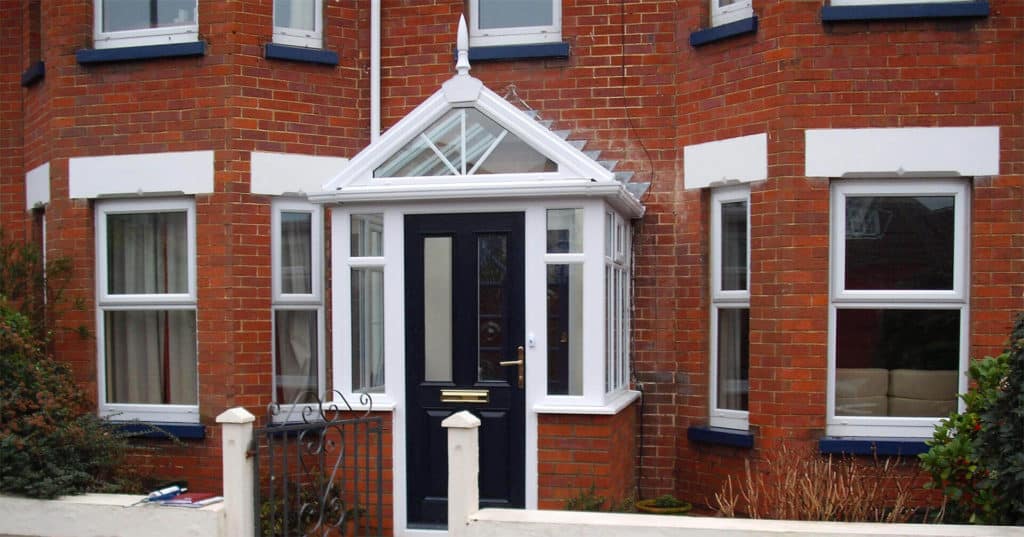 Your porch windows and door will provide the finishing touches to your porch. There are many design options when it comes to windows and doors and your choices will dictate the style and feel of your porch. Some of the choices Emerald Home Improvements can offer are:
Porch windows
uPVC windows:

uPVC windows are a popular, low-maintenance choice. We offer uPVC windows in a variety of styles including

casement windows

,

sash windows

and

tilt & turn windows

. To ensure your new porch windows complement your home, we offer a wide variety of colours, finishes and hardware so you can personalise the finished look.

Hardwood windows:

hardwood windows are an elegant choice which suits period properties particularly well. If you have a listed home or live in a designated area, you may find hardwood windows are the best choice to preserve your property's character. Hardwood windows are a more expensive option but their quality and charm are had to beat.
Porch doors
uPVC doors:

uPVC doors offer a secure, long-lasting entrance to your home. With no risk of rotting or warping, uPVC doors are a reliable and cost effective choice. Our doors are available in many colours, as well as white, light oak and rosewood, so you can choose a finish to suit your home. With a wide range of glazing options, you have even more opportunity to tailor your door and your home's facade.

Hardwood doors:

hardwood doors are a classic choice that can instantly boost your home's kerb appeal. A handsome hardwood door looks particularly fitting with a period property and can help to enhance a traditional home. Again, you can expect hardwood products to demand a higher price point than their uPVC equivalents.
Practically speaking, all our doors and windows are designed to be strong and energy-efficient. With 14-point locking systems on our windows and Ultion locking technology in our doors, you can rest assured your porch will be secure. All our windows and doors boast an A energy rating, helping to reduce heat loss and insulate your home.

As you can see, there are many elements to a porch that will influence its style. With all the options for personalisation, there is truly something to suit any home when it comes to choosing a porch. For more on porches, why not take a look at our porch FAQs. 

Emerald Home Improvements can help you plan and build the perfect porch. Our experts will happily guide you through the roofs, doors, windows and styles available. We serve customers across the Midlands and Northern Ireland from our Derby, Leicester & Belfast branches. Contact us today with any enquiries.