Considering a home extension but unsure of your options? Many people are often confused by the difference between orangeries and conservatories. This guide will talk you through both options so you can decide which may be better for your home.
What is an orangery?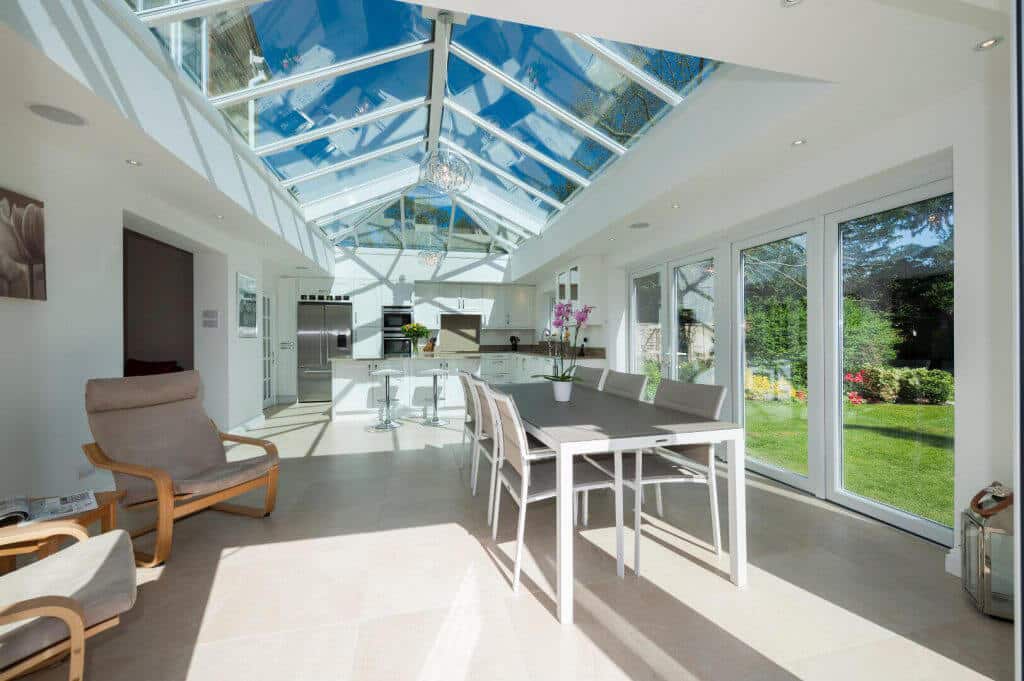 An orangery is a type of home extension that is very similar to a conservatory in both nature and design. Key differences in appearance dictate which is which, however. An orangery features brick walls, although they usually contain large glass window panels allowing for lots of natural light, and a flat pitched roof with a glass roof lantern in the middle. Orangeries, like conservatories, present you with bright, additional home space that overlooks the rear of the property.
How is an orangery different to a conservatory?
While orangeries and conservatories are very similar, there are a few tell-tale signs that allow you to discover the difference. There is also a difference in price tag.
Both orangeries and conservatories are very light in style as they feature lots of glass window panels. Whereas an orangery features brick walls with large windows, conservatories are largely a glass structure that may sit on a brick base. Conservatories feature a pitched glass roof also.
Conservatories came after orangeries. Historically orangeries were a feature of elite properties to help protect citrus trees during winter months. They then became used for hosting exotic plants. Conservatories were born to provide more of a greenhouse environment allowing maximum light input. The designs and uses have developed over time to be modernly used for domestic purposes.
Orangeries tend to be more expensive due to more construction being required.
Benefits of an orangery
     

An orangery is more like an extension to your home so it can be used for various purposes.

     

You can design an orangery to match the brickwork of your existing property.

     

An orangery blends in more with your existing property.

     

It allows lots of natural light to enter the property, but it isn't as overwhelming as a conservatory.

     

It can increase the value of your home.

     

Usually, you will not require planning permission.

     

There is lots of insulation meaning it will not be as cold during the winter months.
Benefits of conservatories
     

Conservatories provide you with extra room within your home.

     

There is plenty of choice when it comes to design.

     

They let in lots of natural light so you can enjoy your garden without being overwhelmed by the sun.

     

They are cheaper than orangeries.

     

They can add value to your home.
Which is a better investment?
Both orangeries and conservatories can add value to a property if they are well-considered and constructed. They can both be good investments, but the question of which is better depends on your property.  
You should consider designs carefully and look at how much garden space they will be leaving. A a modern uPVC conservatory would not sit well with a period property, in the same way that uPVC windows would look out of sorts. An orangery for this property type with like for like brickwork or stonework would be a better fit. Design is very important; an extension should accentuate the property. Similarly, you should also consider the spatial implications of an extension. Garden space is highly valuable so taking too much away for the extension may devalue the property. Consult with an estate agent for their perspective if you are considering selling shortly after work to the property.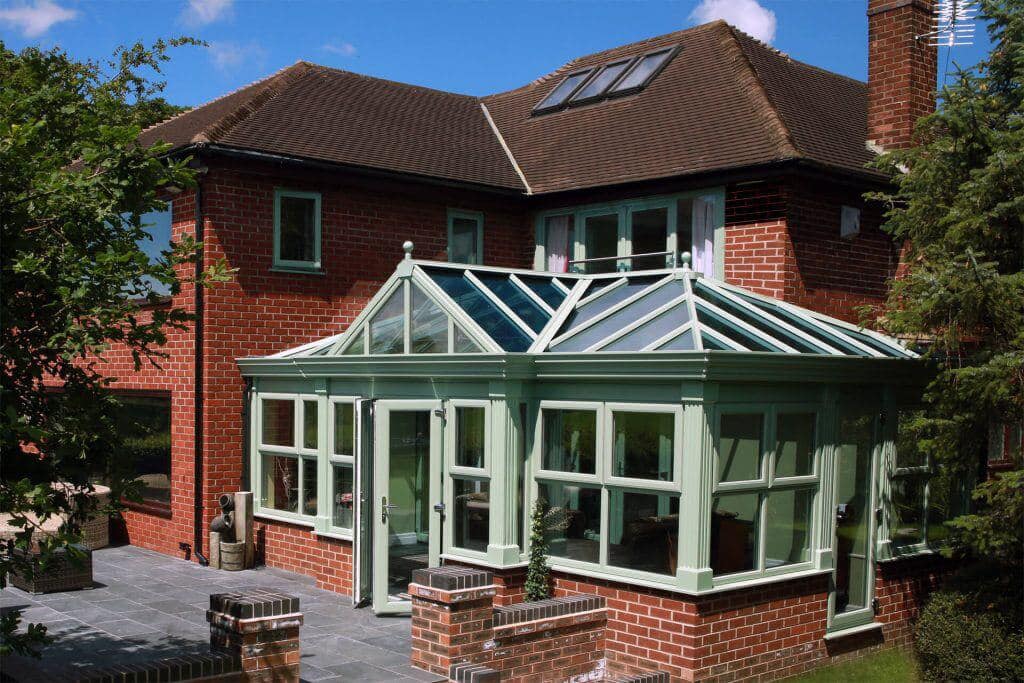 Should I choose a conservatory or orangery for my home?
There are no right or wrong answers to whether a conservatory or orangery is best for your home. There are three main factors however that may determine which you opt for. Budget will be the main determining factor. As mentioned prior orangeries are often more expensive than conservatories so if you are constrained by the budget you may find a conservatory is more suited. Space is also a determining factor. Orangeries require more room so if you have less space to play with, you may find a conservatory will offer more options. Lastly, personal preference also plays a part. There are various conservatory and orangery options to look at so the styles and designs may change your opinion on which you opt for.