An orangery is an extension on the back of a property that is much like a conservatory. The difference between the two, is that an orangery has a brick base, brick walls, and a flat roof with a central roof lantern, whereas a conservatory has a brick base, glass structure, and a pitched roof.
An orangery is more expensive to build than a conservatory, but it's a great addition to any home. It adds value, brings light into your home, and adds an extra room to the downstairs of your property.
In this article, we're going to take a closer look at the costs of orangeries and whether or not they're a good idea for your home.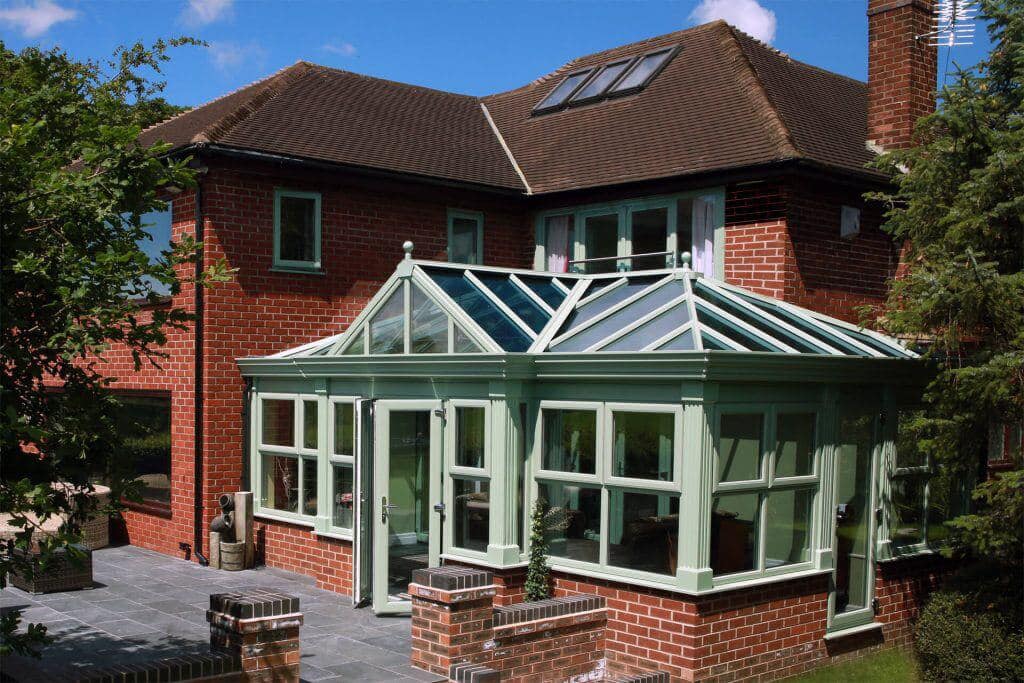 What's The Average Cost Of An Orangery?
The average cost of an orangery is about £20,000. If you're looking to purchase an orangery and want a more personal idea of cost, we'd advise that you set aside around £2,500 per square metre. This is more of a worst-case scenario price as there are ways that you can get an orangery much cheaper.
What factors affect the price of an orangery?
The main factor that will determine whether you pay £10,000 or £20,000 for your orangery is the type of material that you choose. If your orangery is of a standard size, and made from either pine or uPVC, your orangery will be relatively cheap. If your orangery is quite large in size and made from solid engineered wood, you're looking at a fairly costly investment.
Another factor that will affect the price of your orangery is the type and amount of windows. Like any home, the more windows that you install, the higher your cost will be. If you want to reduce your spend on an orangery, it is advised that you compromise the amount of windows that you include in the final design, rather than compromising the quality of the material that you use.
There are other factors that will affect the price of your orangery:
Size and shape of the orangery

Overall design

Wall and floor insulation

Heating, electrics and plumbing

The quality of the fixtures and fittings.
Why Are Orangeries More Expensive Than Conservatories?
Orangeries are more expensive than conservatories because of how they're built. While a conservatory is predominantly made from glass, an orangery is a much flatter and substantial base, and is made from bricks.
An orangery acts more as an extension to the property, and therefore adds a lot to its overall value. A conservatory is classed as a garden room, and therefore a separate entity to the house.
Do Orangeries Add To The Value Of A House?

Simply put, an orangery is seen as an extension of your home, and every square metre that is added to your property adds value.

Due to the orangeries foundations, brick walls, and roof lantern, an orangery may cost a lot to install, but it adds plenty of value to your home. An orangery is a more solid extension to your home, over a conservatory, so it's more likely that your orangery will be considered as an extra room to your house, rather than a "conservatory".

A typical orangery can add 5-10% on to your home's value. Sometimes this can increase to 15%, so it's well worth the investment.

Above all, an orangery is an effective way to increase the available space in your home. It creates a beautiful environment that's a joy to spend time in, and that creates value in itself.