An orangery is a beautiful and versatile addition to your home. Since the 1600s, the presence of an orangery was a symbol of status, elegance and social standing. While people in the 17th-century would build orangeries out of social one-upmanship, today's orangeries have all kinds of uses. Almost none of which involve growing oranges! An orangery can be a beautiful home office that provides a stunning view of your outdoor space. It can be a dining area, an extension of your kitchen, or an indoor garden where you can relax among beautiful flourishes of scent and colour.
Whatever your reasons for building an orangery, there may be a number of hurdles you need to overcome to make your vision a reality. Especially when it comes to building regulations.
You may need to get permission from your local planning authority and will need to know building regulations apply to your orangery. You will also need to know what could happen if you try to evade building regulations approval for your orangery.
Here we'll attempt to answer any questions you may have about building regulations for orangeries.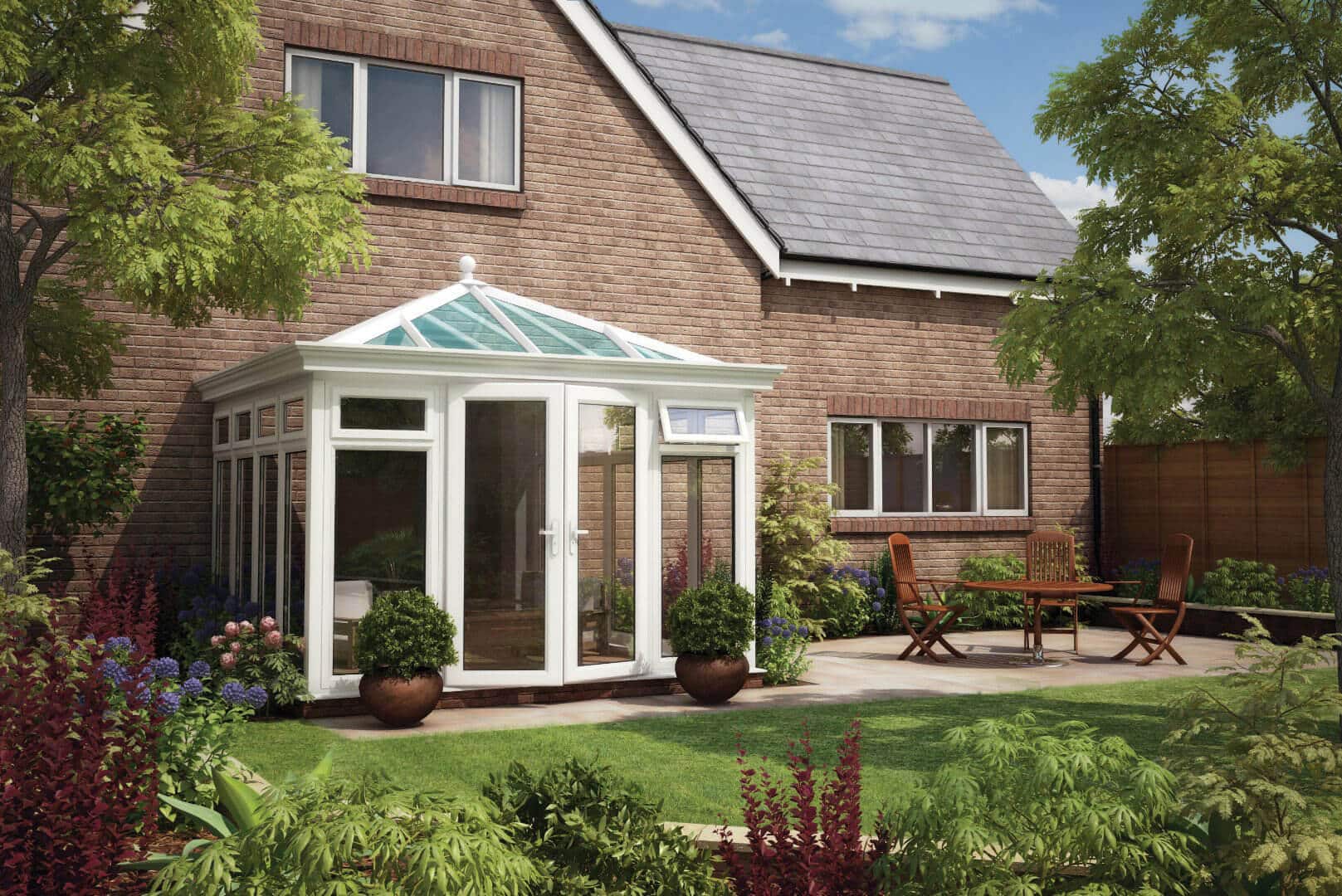 What building regulations apply to orangeries?
Generally speaking, the building regulations for orangeries cover the structural integrity of your building work, the quality of the foundations, and the energy efficiency of the proposed orangery.
These codes may or may not apply to your orangery depending on your specifications. While achieving the relevant permissions and ensuring compliance may add time and cost to the project, circumventing them may prove a false economy that compromises the end result.
At Emerald Home Improvements, we work proactively with clients, ensuring that they get exactly what they want in the most time and cost-efficient way possible.
Do you need planning permission for an orangery?
An orangery represents a sort of middle ground between a conservatory and a full-blown extension. As such, there is some confusion as to whether or not orangeries are exempt from planning permission rules or not.
The honest answer is that while the majority of orangeries do not require planning permission, there are some instances where they do.
Planning permission for an orangery is not required if the work falls within the guidelines of permitted development rights. Orangeries are treated differently to conservatories in terms of building regulations. They are technically considered single-storey extensions and are subject to the same building regulation approval.
While most local authorities consider an orangery a permitted development, there are some instances where your orangery may require an application for permission from your local planning authority.
When you NEED planning permission for your orangery
Planning permission is required if more than 50% of the land around your home (the 'original house') will be covered by the orangery and any other buildings. It will also be needed if the orangery will be forward of the front or side of your existing house and facing onto a road.
If your orangery meets any of these other points you will also need planning permission
The orangery will be higher than the highest point of your home's roof
The height of the eaves and ridge height will be higher than the rest of your home (whether single or double-storey)
The height of the eves exceeds 2 metres and the orangery is within 2 metres of the property's boundary
When you MAY NEED planning permission for your orangery
Planning permission may be required if:
Where you live is subject to Article 4 directions
You live in a listed building
Your home is located within a designated area or conservation area (e.g. an area of historical or cultural significance)
The orangery is built to the side and has a height exceeding 4 metres
The orangery is built to the side and contains more than one storey
The orangery is built to the side and is more than half the width of the original property
The orangery is built to the rear and exceeds 4 metres in height
The orangery is built to the rear and extends beyond the rear of the original property by over 6 metres (if semi-detached) or 8 metres (if detached)
How big can you build an orangery without planning permission?
As long as your orangery is not subject to the above, it does not require planning permission regardless of size. However, it's important to remember that building regulations may still apply, and the structure will need to be subject to approval.
That said, many of the building regulations that apply to orangeries do not apply to conservatories. Therefore, they may be circumvented by building what is essentially an orangery-style conservatory. While this is a compromise, it is one that some are prepared to make. In order to build such a structure without needing planning permission or building regulation compliance, it must:
Be built at ground level with a floor area of less than 30 square metres.
Be separated from the current property using an external quality door
Use its own independent heating system with temperature and controls separate to the main property
This may lead to a project that is completed faster and ultimately more affordable. However, the results may fall short of what many expect when they think of an orangery. Furthermore, for many the appeal of an orangery is the open-plan design leading from the main property. Some may not want to access their orangery via an external door.
Do you need foundations for an orangery?
Yes, absolutely. Like any structure, an orangery is only as strong as its foundations.
In order to meet building regulations, an orangery's foundations must be the same standard as a typical extension. This will means that foundations must be a minimum of one metre in depth. However, it may be necessary to dig deeper depending on the quality of the ground or the presence of nearby trees.
In fact, it is quite common to need to excavate foundations that are even deeper than those of the original property to ensure safety and stability.
In some areas, a combination of clay and nearby soil may require a deeper foundation. This is because the tree roots can draw a lot of moisture from clay, causing it to shrink. This shrinkage can lead to movements within the foundations which may cause structural problems in years to come.
Emerald Home Improvements orangeries
Needless to say, when you choose an orangery from Emerald Home Improvements, we do all that we can to make the project as hassle-free, and time / cost-effective as possible. All while working with you to deliver an end result that represents your vision and lifestyle goals.

You can rest assured that our orangeries are made using the highest standard of materials, and backed by our 10-year guarantee. We also manufacture our orangeries to the highest security standards, while providing outstanding protection against the elements.

And with flexible finance options available, there's never been a better time to improve your home with an orangery.