How to Choose House Roof Tiles
Choosing tiles for your home's roof seems like a pretty simple "that'll do" kind of task, but there needs to be some thought put into it. When replacing your roof, you want to make sure the tiles that you choose match the rest of your home's aesthetic, whilst being durable enough to withstand harsh weather conditions.
The type of tiles that you choose for your roof not only enhance curb appeal but protect your home from leaks, the hot summer sun, and prevent heat escaping, keeping your home well-insulated.
In this article, we're going to discuss all things roof tile related in the hopes that it helps you make a well-informed decision when it comes to purchasing.
Roof Tile Options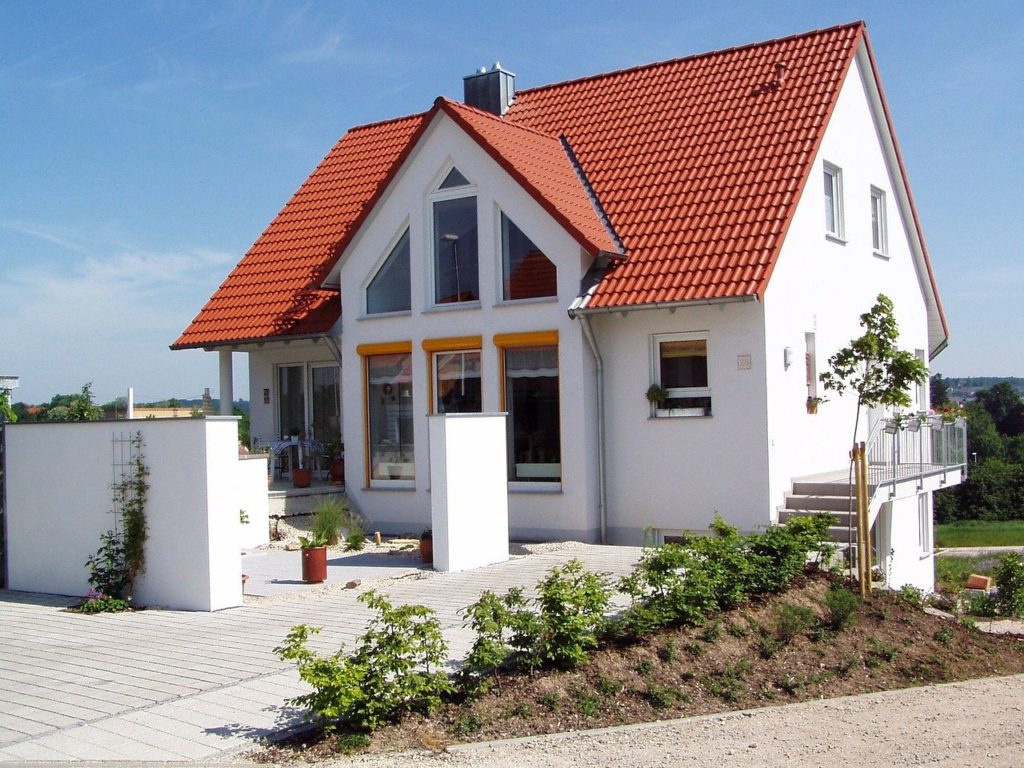 So, what are the best roof tiles? There is no right or wrong answer; however, they all have their pros and cons. After reviewing the many options of roof tiles, the best type of tile will be the one that suits your style of home best. Now, what are the different types of tiles? Let's take a look…
Clay Roof Tiles
Clay roof tiles are the most common type of tile of the market – it's what you see on most homes today.
The facts:
They're lightweight which makes them easy to install.

They're durable to harsh weather conditions.

If you care for them, they typically last between 50 and 60-years.

They have an absorption rate of 6% which means they aren't susceptible to water damage and leaks.
Concrete Roof Tiles
The second most popular type of roof tile is concrete.
The facts:
Like clay, if you care for your roof, concrete tiles will last between 50 and 60-years.

They're inexpensive.

Quite large in size means less of them are needed to complete a roof.

Fire-resistant to reduce fire damage to your home.

Compared to clay, concrete tiles are much heavier making installation slightly harder.
Slate Roof Tiles
An environmentally-friendly and stylish type of roof tile.
The facts:
Slate can be repurposed making these tiles environmentally-friendly.

An extremely durable material.

Has a lovely modern finish.

If cared for, a slate roof can last up to 150-years.

The downside is that slate is incredibly heavy. Usually, a roof will need to be reinforced before using slate tiles. This makes installation timely and costly. Find out more about roofing costs in our guide: how much does a roof cost?
Metal Roof Tiles
The diverse roof tile.
The facts:
Metal roof tiles can come in a range of materials; aluminium, copper, zinc, and galvanised steel, giving you a great choice to choose from.

Like slate, metal roof tiles can be repurposed and are therefore environmentally-friendly.

Metal tiles sit between clay and slate in terms of lifespan; they can last between 40 and 70-years.

Metal tiles are energy-efficient, however, they carry a price tag to match. In some cases, they're 3-times more expensive than clay and concrete.

In extreme weather conditions, metal tiles can be quite noisy. If you live in an area that sees a lot of rainfall, it's probably best to avoid this material.
House and Roof Colour Combinations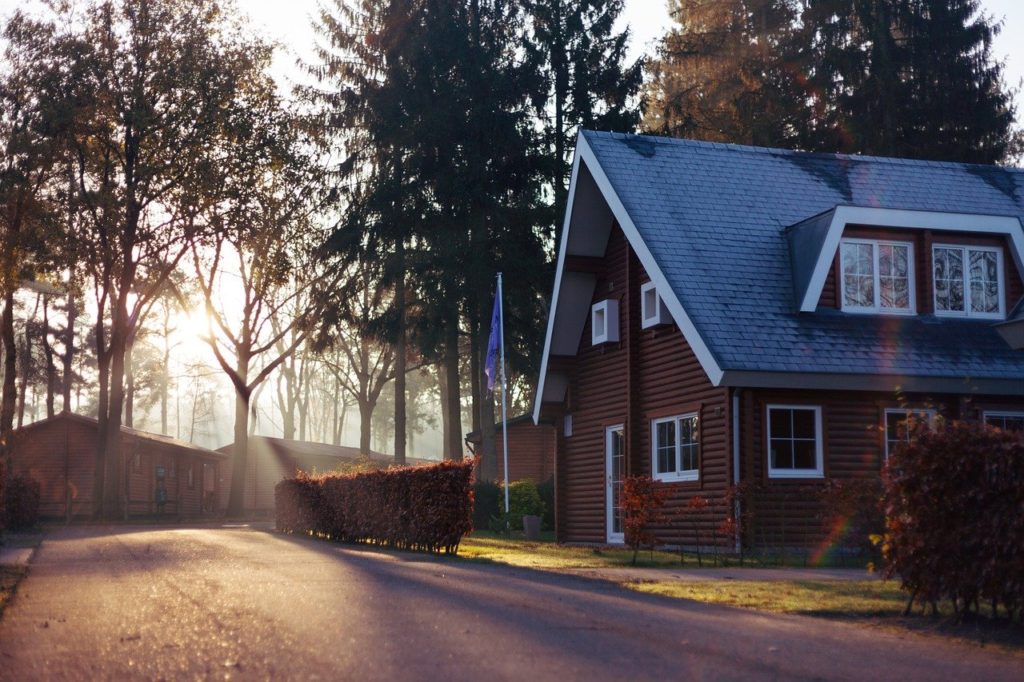 The good thing about roofs is that you can choose from a range of styles and colours to match your home's aesthetic. Whilst this isn't as important as how tiles protect your home, it still needs to be considered for you to feel like your house is a home.

The best colour for a roof comes down to personal preference, however, take a look at the neighbouring properties where you live, the majority will be some shade of red, grey or brown. These are the most popular colours because they don't tie you down to a set colour for your home. Anything goes with these colours!

I bet you're thinking "what house colour goes with a red roof?" The answer is quite a few; brick walls and white render are the first that spring to mind though.

That then leads on to the question "what colour roof for a red brick house?". The answer would be a dark brown, black, dark grey, and even deep green.

If you have a white house, the possibilities for roof tile colours are endless. We'd advise keeping the tiles dark but, apart from that, you can have pretty much whatever takes your fancy. As a starting point, we'd suggest brown, grey, black, green, and blue.

As you can see from reading this guide, there is no quick "that'll do" kind of answer when it comes to roof tiles. You want your home's roof to be aesthetically pleasing from the outside, but you must ensure that when choosing your tiles, you consider your surroundings, your budget, and that the benefits of the tiles match your needs.