Creating more space in your home can make a big difference in your daily life. But have you thought about converting your garage into a habitable space?
If you have a driveway with enough space to park your vehicle(s), or you just don't make use of your garage, it's a great place to start if you want extra space without forking out a decent amount of cash for an extension.
In this article, we're going to discuss garage conversion insulation; what it is, how to install it, and whether it falls under Building Regulations.
Building Regulations for Garage Conversion Insulation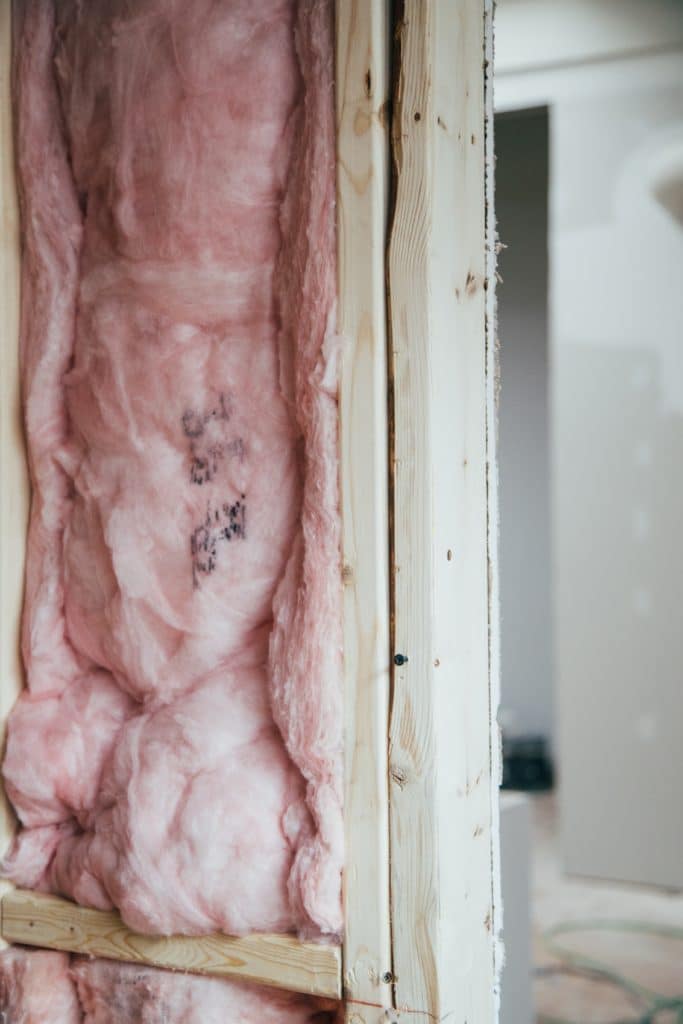 Turning any area into a habitable space is likely to need Building Regulations, and this is the same for outdoor spaces such as garages.
Turning your garage into habitable space will require that you do the following:
Insulate the floor, ceiling, and walls

Add glazed windows

Install ventilation to prevent condensation and damp

Connect electricity

Connect gas
Garage Conversion Insulation Requirements
Garage conversion insulation regulations determine how much insulation that you need on the walls, floor, and ceiling of the garage. Insulation is measured in U-values. The U-values determine how much heat is lost through the walls of your space. U-values are calculated Watts-Per-Metre-Square-Kelvin (W/m2K).
In order to comply with building regs for garage conversion insulation, the U-value targets are:
0.18 W/m2K for a flat roof

0.28 W/m2K for the walls

0.22 W/m2K for the floor
The garage conversion minimum floor insulation depends on the material that you use. The most common form of insulation is polystyrene and this would need to be 100mm thick.
How to Insulate a Garage Conversion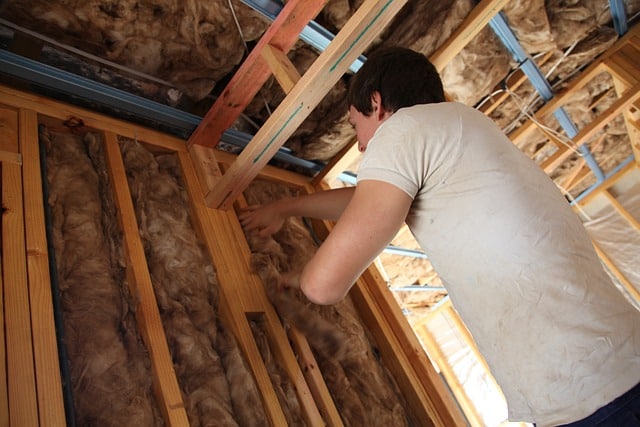 So, how do you insulate a converted garage? You first need to establish whether your garage is attached or detached to your home. If your garage is attached, it's likely that the walls were built in a similar fashion to your home, and therefore the process to insulate the garage is much simpler. If your garage is detached, you may have to work a bit harder to get the walls up to the Building Regulations standard.
Insulation for Garage Conversion Walls
The walls of your garage should be the first thing that you insulate. We'd advise that you purchase a stud wall. The stud wall is placed in front of the wall of your garage, but with a gap in between the two. This gap is then filled with insulation to prevent heat loss. The insulation used here is commonly rock wool or insulation boards.
When insulating your garage, you must consider whether you're going to partition the garage and use half the space as habitable, and the other half as a garage. If you intend to partition the space, you'll need to erect a wall and insulate that wall, too.
If your garage is attached to your home, it's likely that you'll have a cavity wall in your garage. A cavity wall is similar to a stud wall, but the gap between the two walls is already there. You'd simply hire a professional to blow the insulation into the gap.
Insulation for Garage Conversion Roof
After you have insulated the walls, move on to the roof insulation.
You must first establish the type of roof that your garage has; pitched or flat. A pitched roof is relatively simple to insulate as you'll insulate it in the same fashion as you would loft insulation.
If you have a flat roof, you need to be a little careful. A flat roof, especially on a garage, isn't 100% flat. In fact, any roof with less than a 10-degree incline is classed as flat – so measure carefully.
When you have your measurements, there are 2 methods that you can use to insulate the roof:
A cold roof. This is where the insulation is installed between the roof's joists.

A warm roof. This is where the insulation is installed above the roof's joists and has an added waterproof layer.
We'd advise that you go with warm roof insulation for your garage to ensure that it's protected from wet weather conditions. We'd also recommend that you get a professional to install your insulation if your garage has a flat roof as the insulation is much harder to install than on a pitched roof.
Insulation for Garage Conversion Floor
Lastly, we move onto the floor insulation for your garage.
Firstly you'll need to ensure that the concrete floor is level. To prevent gaps, it's important that you level out the concrete if it isn't completely straight. Next, the concrete needs to be free from moisture. So, if you've experienced wet weather recently, it's a good idea to wait until the ground has dried out.
Two of the best options for insulating your garage floor are:
Coating the flooring with rigid foam insulation.

Installing sleepers and inserting foam panels between them.
While coating the flooring with foam insulation is the easiest option, installing sleepers and foam panels also works really well. If you plan on using the sleeper method, ensure that the wood is treated before installation so they don't become susceptible to insect damage and decay from wet weather. Check our garage conversion flooring guide to learn about the next steps after insulating the floor.