The Composite Door Company in Nottingham
Our team of experts in Nottingham install and fit composite doors in a variety of colours and styles by ensuring precise measurements and following a careful installation process to ensure optimum performance and longevity.
Emerald Home Improvements is a Nottingham based company that specialises in providing and fitting high-quality composite doors in a range of styles and colours to meet every taste and budget. Offering excellent customer service and using only the best materials and highest quality craftsmanship, Emerald Home Improvements has built an outstanding reputation in the industry.
Choosing Emerald Home Improvements means you are guaranteeing your home not just security and durability, but also a stylish and modern addition to its appearance. With a range of colours and styles to choose from, customers can have a bespoke and unique composite door that suits their home's aesthetic and personality. Emerald Home Improvements takes pride in their work, providing a ten-year guarantee on all their doors, which gives customers peace of mind. Finally, our competitive prices make us an affordable and reliable choice for your home improvement needs.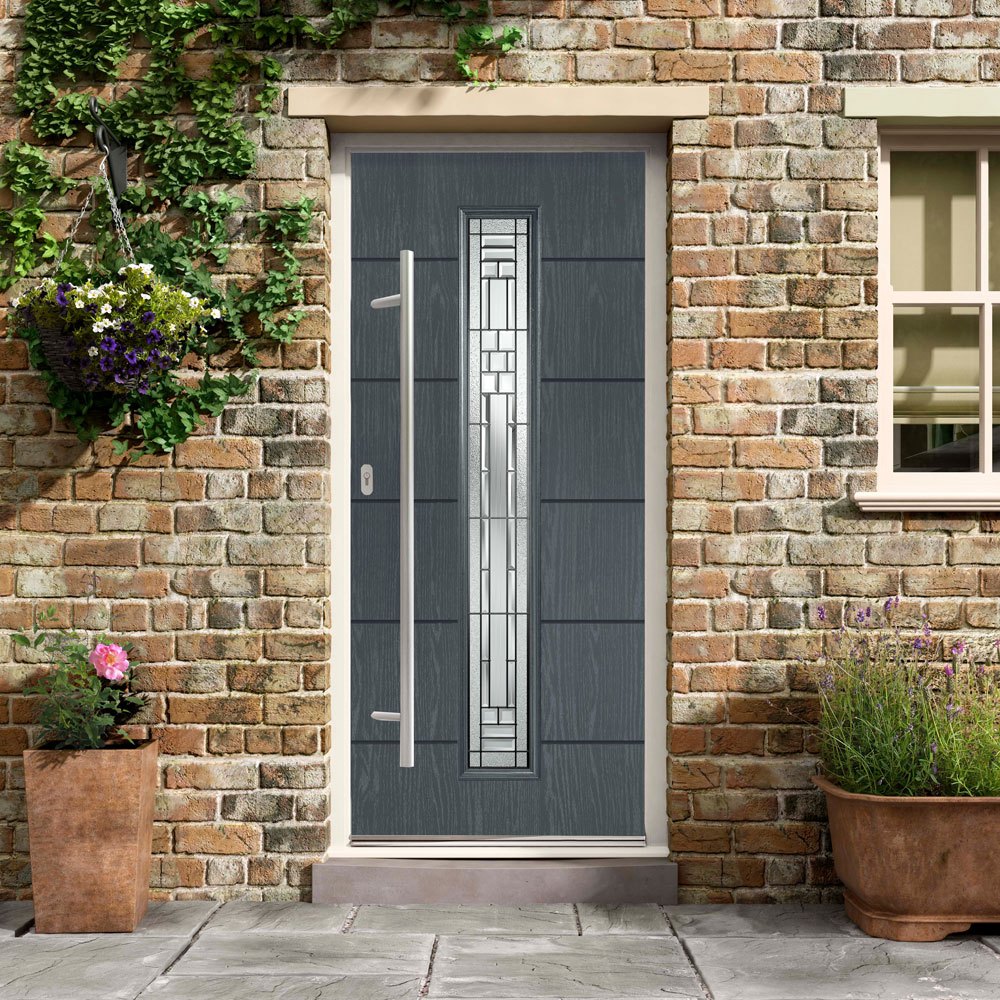 Composite Doors
Emerald Home Improvements is a company that specializes in providing high-quality composite doors for residential properties.
They offer a wide range of stylish and secure composite doors that are made from durable materials that can withstand extreme weather conditions. The composite doors come in various colors and designs to suit any home style and are custom-made to fit your door frames perfectly.
Our Nottingham based team of skilled professionals at Emerald Home Improvements will supply and fit the composite doors for you, ensuring a secure and long-lasting installation. With a 10-year guarantee, customers can rest assured that they are making a wise investment in their home security. Contact Emerald Home Improvements today to discuss your composite door needs and to get a free quote.
The benefits of our composite doors
All of our composite doors come with a 10 year guarantee for peace of mind
Composite doors are known for their strength and durability. They are manufactured from multiple materials that are designed to withstand force and break-in attempts. Moreover, most composite doors come with advanced locking systems which makes them more secure than traditional wooden doors.
Composite doors provide better insulation than wooden or uPVC doors. They are manufactured from materials that have high thermal resistance, which makes them energy efficient. This feature reduces the amount of heat lost by keeping the home warmer for longer.
Composite doors have a long lifespan compared to traditional doors. They are resistant to weather conditions, which means they won't warp, crack or fade over time. Moreover, composite doors require little maintenance and painting compared to the traditional wooden doors.
Composite doors are appealing and can be customised to suit individual preferences. They come in a range of colours, styles, and glazing options which makes them perfect for any home design.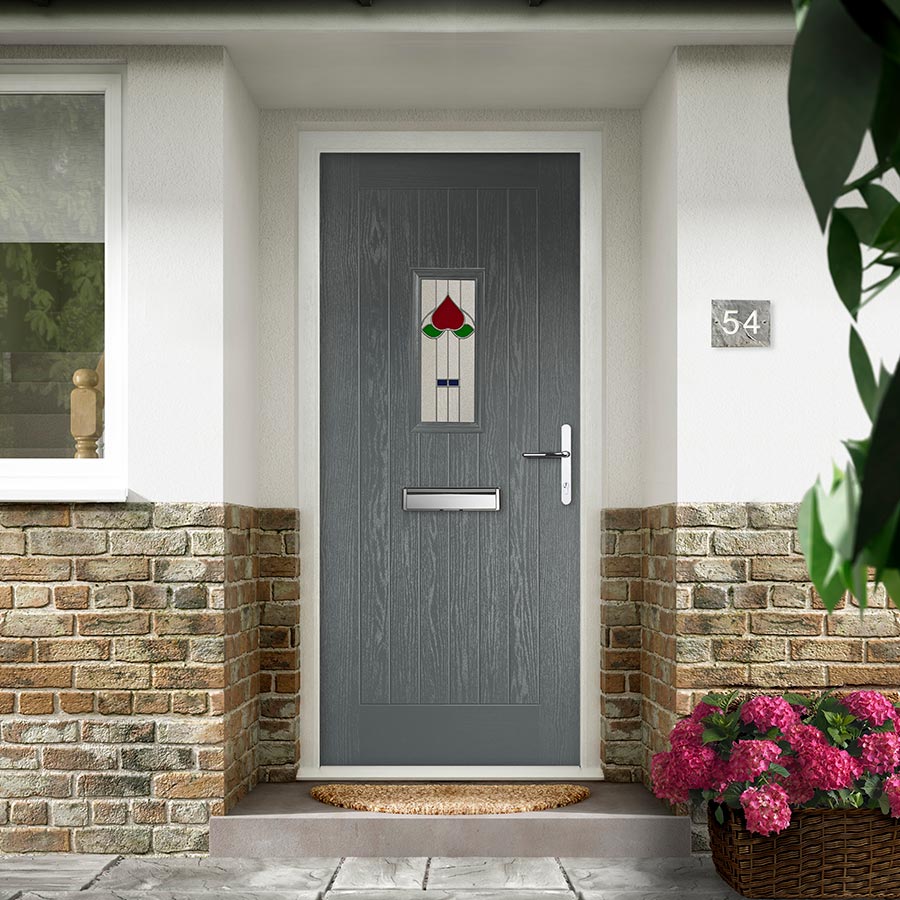 Why are we the trusted Composite door company in Nottingham?
Emerald Home Improvements is a leading supplier of composite doors in Nottingham. Our doors are made using top-quality materials and advanced technology to ensure durability, performance, and security. We offer a wide range of composite door styles, colors, and designs to match any property's aesthetics, making them suitable for any style of home.

Emerald's composite doors are available with an energy-efficient glass, ensuring that homes remain warm and comfortable during cold winters while also saving money on energy costs. We at Emerald Home Improvements have highly skilled and experienced, ensuring that we are the number one composite door company in Nottingham.

Our friendly, professional and dedicated customer support team ensures every customer receives excellent service and satisfaction throughout the entire project. Choosing Emerald Home Improvements for your composite door in Nottingham guarantees you high-quality products and top-notch services.